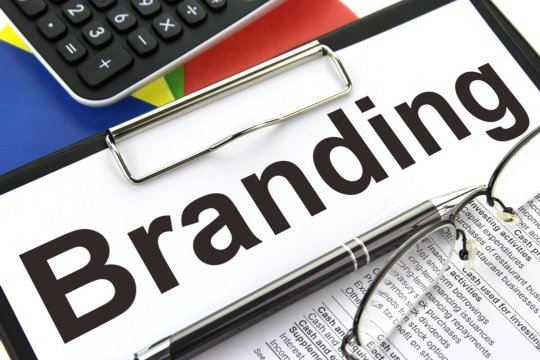 In today's competitive business landscape, it's not enough to simply have a product or service to offer. You need a brand that stands out and captures the attention of your target audience. Brand distinction is the key to success, and in this article, we'll explore strategies and techniques to create a brand that turns heads and leaves a lasting impression.
1. Know Your Audience Inside and Out
The first step in creating a distinctive brand is understanding your target audience. Who are they? What are their needs, preferences, and pain points? Conduct thorough market research to gather insights that will guide your branding efforts. By knowing your audience inside and out, you can tailor your brand message and visuals to resonate with them.
2. Craft a Unique Brand Identity
Your brand identity is the visual representation of your business. This includes your logo, color palette, typography, and design elements. To stand out, your brand identity should be unique and memorable. Work with a professional designer to create a logo and visual assets that reflect your brand's personality and values.
3. Develop a Consistent Brand Voice
Consistency is key in branding. Your brand voice, which is the tone and style of your communication, should be consistent across all platforms. Whether you're posting on social media, writing blog content, or interacting with customers, your brand voice should remain constant. This consistency helps build brand recognition and trust.
4. Tell Your Brand Story
Every successful brand has a compelling story to tell. Share the journey of your business, its values, and its mission. Humanize your brand by connecting with customers on a personal level. A well-crafted brand story can create an emotional connection and make your brand more relatable.
5. Focus on Exceptional Customer Service
Brand distinction isn't just about visuals and messaging; it's also about the customer experience. Exceptional customer service can set your brand apart from the competition. Respond to customer inquiries promptly, address concerns effectively, and go the extra mile to exceed expectations.
6. Create High-Quality Content
Content marketing is a powerful tool for brand distinction. Create high-quality, informative, and engaging content that addresses your audience's needs. Whether it's blog posts, videos, podcasts, or infographics, valuable content establishes your brand as an authority in your industry.
7. Build Strong Online Presence
In the digital age, your online presence is crucial. Optimize your website for search engines (SEO) to ensure it ranks well in search results. Use social media platforms strategically to reach a wider audience. Consistently publish valuable content and engage with your followers to boost your online presence.
8. Collaborate and Partner
Consider collaborating with influencers or complementary businesses in your industry. Strategic partnerships can help you tap into new audiences and gain credibility. Look for opportunities to co-create content, host joint events, or offer exclusive promotions.
9. Monitor and Adapt
Brand distinction is an ongoing process. Regularly monitor your brand's performance and gather feedback from customers. Use analytics tools to track the effectiveness of your branding efforts. Be prepared to adapt and evolve your brand strategy based on insights and changing market dynamics.
10. Stay True to Your Values
Finally, authenticity is at the heart of brand distinction. Stay true to your brand's values and principles. Avoid trying to be something you're not just to chase trends. Authenticity builds trust and loyalty among customers.
Conclusion
Creating a brand that turns heads requires a combination of strategic planning, creativity, and consistency. By knowing your audience, crafting a unique identity, and delivering exceptional experiences, you can set your brand apart in a crowded marketplace. Remember that brand distinction is an ongoing journey, so stay committed to evolving and adapting your brand strategy as needed. With dedication and the right approach, your brand can capture the attention of everyone you want to reach.