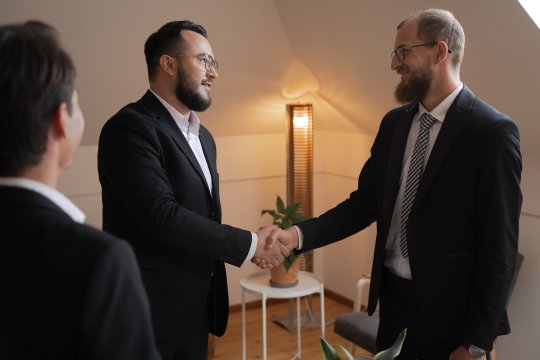 Investing in rental properties can be a lucrative venture if done correctly. It can provide you with a consistent source of income and the potential for long-term wealth building. However, like any investment, it requires careful planning and execution to ensure success. In this comprehensive guide, we will walk you through the five key steps to help you make informed decisions and maximize your returns on rental property investments.
1. Define Your Investment Goals
Before you start searching for properties, it's crucial to define your investment goals. Ask yourself what you hope to achieve with your rental property investment. Are you looking for a steady stream of rental income, long-term capital appreciation, or both? Understanding your goals will shape your investment strategy.
2. Conduct Market Research
Successful real estate investors thoroughly research the market. Look for areas with strong rental demand, low vacancy rates, and the potential for property value appreciation. Factors to consider include:
Local job market and employment opportunities
School districts and quality of education
Crime rates and safety
Proximity to amenities and public transportation
3. Set a Realistic Budget
Determining your budget is a critical step in the investment process. Calculate all potential costs, including the purchase price, closing costs, property taxes, insurance, maintenance, and property management fees. Make sure your rental income can cover these expenses while still providing a desirable return on investment.
4. Choose the Right Property
Selecting the right property is essential to your success as a landlord. Consider the following factors when choosing a rental property:
Property type (single-family home, condominium, apartment complex)
Location and neighborhood
Property condition and necessary repairs
Potential for rent appreciation
A thorough inspection and assessment of the property's condition can help you avoid costly surprises down the road.
5. Develop a Solid Management Plan
Efficient property management is key to a successful rental property investment. Decide whether you will manage the property yourself or hire a professional property management company. Your management plan should include tenant screening, rent collection, property maintenance, and a clear communication strategy with tenants.
Remember that maintaining a positive landlord-tenant relationship can lead to longer tenancies and fewer vacancies.
Conclusion
Investing in rental properties can be a rewarding endeavor when approached with careful planning and a strategic mindset. By defining your goals, conducting thorough market research, setting a realistic budget, choosing the right property, and developing a solid management plan, you can significantly increase your chances of success in the world of real estate investing.
Remember that real estate markets can vary widely from one location to another, so staying informed and adaptable is crucial. Seek advice from experienced investors and consider consulting with real estate professionals to make the most of your rental property investments.
With the right strategy and commitment, your rental property investment can become a valuable asset that generates passive income and builds wealth over time.
Start your journey toward rental property success today by taking these five key steps to heart. Your future as a successful real estate investor begins with informed decisions and a solid plan.