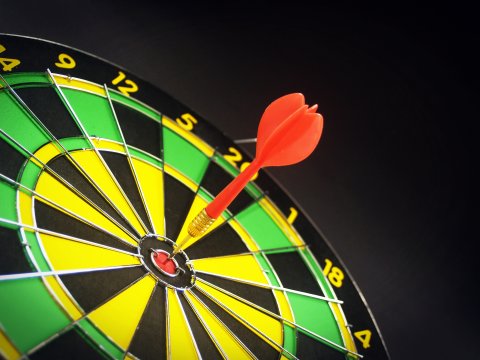 Are you an entrepreneur or business owner looking to venture into new markets in 2023? Choosing the right niche can be the key to your success. In this comprehensive guide, we'll explore 23 winning niches that show great potential for the upcoming year. From sustainable living products to tech gadgets for seniors, there's something for everyone. Let's dive in.
1. Sustainable Living Products
With the increasing awareness of environmental issues, the demand for eco-friendly and sustainable products is on the rise. From reusable bags to solar-powered gadgets, this niche offers plenty of opportunities.
2. Health and Wellness Tech
In a world that's becoming more health-conscious, technology-driven solutions like fitness trackers, health monitoring apps, and smart scales are in high demand.
3. Pet Care Accessories
Pet ownership is at an all-time high, and people are willing to spend on their furry companions. This niche includes everything from stylish pet beds to organic pet food.
4. Home Office Furniture
The remote work trend isn't going away, making home office furniture and accessories a hot commodity.
5. Vegan and Plant-Based Foods
The plant-based food industry is booming as more individuals adopt vegan and vegetarian lifestyles. Consider offering innovative plant-based products or starting a vegan restaurant.
6. E-Sports Gear
The gaming industry is thriving, and so is the demand for e-sports gear, such as gaming mice, keyboards, and high-performance laptops.
7. Smart Home Devices
Convenience and automation are driving the popularity of smart home devices. From smart thermostats to voice-activated assistants, this niche offers plenty of room for innovation.
8. Sustainable Fashion
Ethical and sustainable fashion is gaining traction as consumers seek eco-conscious clothing options. Consider eco-friendly materials and ethical manufacturing practices.
9. Home Gym Equipment
As fitness remains a top priority for many, home gym equipment like treadmills, weights, and yoga mats continue to sell well.
10. Outdoor Adventure Gear
The demand for outdoor adventure gear is on the rise. Cater to outdoor enthusiasts with quality hiking, camping, and biking equipment.
11. Digital Marketing Services
In the digital age, businesses are constantly seeking ways to enhance their online presence. Offering digital marketing services can be a lucrative venture.
12. Virtual Reality (VR) Accessories
With advancements in VR technology, the gaming and entertainment industries are driving demand for VR accessories like headsets and controllers.
13. Subscription Boxes
Subscription box services cater to niche interests, offering curated products delivered directly to customers' doors. Think of unique themes to stand out.
14. Personal Finance Tools
With financial management becoming increasingly digital, there's a growing need for personal finance apps and tools.
15. Educational and EdTech Products
Online learning and education technology are thriving industries, especially with the rise in remote learning.
16. Travel Accessories
As travel returns to normal, travel-related products like luggage, travel-sized toiletries, and travel guides are back in demand.
17. CBD Products
The wellness benefits of CBD have led to a growing market for CBD-based products, including oils, creams, and edibles.
18. Home Renovation and DIY Supplies
DIY home improvement projects are on the rise. Consider selling tools, materials, and guides for homeowners looking to renovate.
19. Sustainable Energy Solutions
With a focus on sustainability, renewable energy products and energy-efficient solutions are gaining popularity.
20. Niche Hobbies and Collectibles
Unique hobbies and collectibles often have dedicated and passionate customer bases. Explore niche markets like vintage toy collecting or rare book enthusiasts.
21. Personalized Gifts
Customized and personalized products make for thoughtful gifts and are always in demand. Offer customization options on your website.
22. Tech Gadgets for Seniors
The aging population is growing, and so is the market for tech gadgets designed specifically for seniors, such as easy-to-use smartphones and medical alert systems.
23. Local Artisanal Products
Supporting local artisans and buying handmade products is a growing trend. Highlight unique, locally-made items on your platform.
Conclusion
Venturing into one of these winning niches for 2023 could be your ticket to entrepreneurial success. Remember to conduct thorough market research, understand your target audience, and provide high-quality products or services that meet their needs. With dedication and innovation, you can make a significant impact in your chosen niche and build a thriving business in the year ahead.