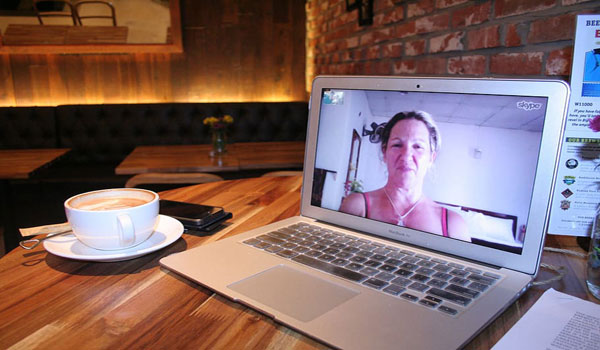 Everyone enjoys using instant messaging. It's a fantastic way to have fast conversations without having to make a phone call.
I also like how you can communicate on your phone or computer. You can reach someone at any time, even if they are not in the office.
However, I like to remind organizations that communication and collaboration are more than just conversations.
And, in light of recent security breaches, you should seriously consider the security characteristics of the communications platforms your company employs.
When it comes to security, everyone thinks of their email, but instant messaging apps are just as crucial.
That is why I am a huge fan of Skype® for Business. You receive excellent instant messaging, but that's only the beginning:
Instant texting entails a prompt response. It's a lot more efficient than email. You'll be able to see who's available and obtain the information you require straight away.
The more busy you are, the more Skype for Business can assist you. Skype for Business provides an additional communication channel that complements phone and email.
The more work you have to accomplish, the more useful/productive Skype for Business becomes. Furthermore, Skype for Business smoothly connects with other communication channels.
Share files, as well as your desktop, voice, and video, with ease. You can share files on both versions of Skype for Business.
However, if you go for Skype for Business Enterprise, you can also share your desktop, allowing others to view what you're working on. You may also add groups to the conversation, add your voice, and even perform video conferencing.
Integration with Exchange is simple and convenient. Skype for Business integrates with your existing software.
It looks at your calendar as well as your contacts' schedules to let you know who is available when you are. You are not required to open a new window.
With any mobile device, you may access it from anywhere. Skype for Business is accessible on both iOS and Android devices.
As a result, you may stay connected no matter where you are. Skype for Business is an excellent choice if you need a solution to help you communicate within a large organization.
It will save you money on non-essential travel by allowing you to video conference with your remote personnel. This program is available in both mobile and desktop versions, making it easier to communicate with your coworkers.
You'll get even more features with Microsoft Skype for Business.
Let's take a look at five of its most significant benefits.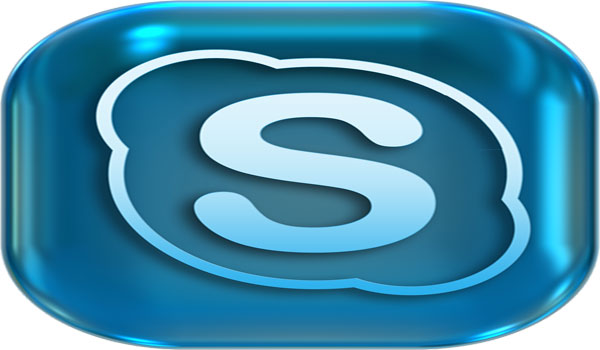 Easily Share Files
We all use messaging apps to send and receive photographs and files. You have even more options with Skype for Business. You can display what you're working on by sharing your desktop and communicating via voice or video messaging.
You'll also be able to exchange PowerPoint presentations and notes, which can come in handy during a video conference. This feature is accessible on both the mobile and desktop versions of Skype, giving you instant access to essential information.
Send a Text Message
Skype adds another communication route to the mix, which is critical for business. It allows you to contact any user of the app at any time.
You can quickly determine whether or not your colleague is available for a call and whether or not you should leave a message for them.
Integration with Email/Phone
Another benefit of Skype is that it may be integrated with other forms of communication.
This program allows you to call Skype and phone users at the same time, saving you money on phone costs.
Additionally, you can combine Skype with Outlook and upload all of your contacts, message your coworkers, and even create an impromptu video conference in just a few clicks.
Integration with Office 365 is simple and convenient.
This app's most recent version is fully integrated with the Office 365 suite, making collaboration easier. You won't need to use several apps because you'll be able to manage instant chat, emails, and much more from a single platform.
Furthermore, such integration simplifies the sharing of presentations and other documents during the conference.
Enhanced Security
In most cases, business communication necessitates the exchange of sensitive information that should be kept private from third parties.
Some instant messaging programs may have security flaws and be vulnerable to breaches, while Skype for Business was built with enterprise-level protection in mind.
Skype, for example, manages your authentication and encrypts all of your communications. It is a dependable piece of software that ensures the security of your business.
Skype for Business avoids introducing yet another security or privacy concern. Hackers and invasions can be facilitated by consumer-grade instant messaging platforms. Enterprise-grade security is provided by Skype for Business, ensuring the safety of your business.
Intermedia has a high level of dependability and reliability in the commercial world. You get our 5-9s uptime SLA when you buy Skype for Business from Intermedia.
As a result, you can rest assured that Skype for Business is always available and trustworthy. Another great opportunity is starting an online blogging business.