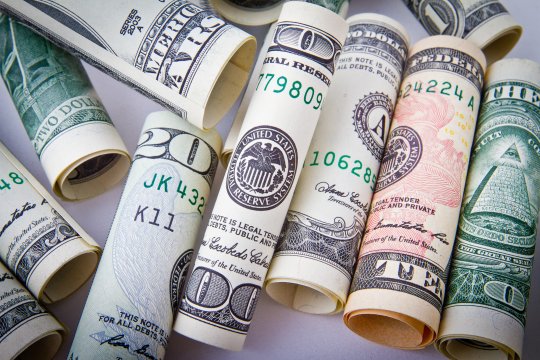 In today's dynamic economic landscape, building wealth is a common aspiration. While traditional income sources like a 9-to-5 job provide financial security, it's passive income that can truly pave the way for lasting financial prosperity. Passive income refers to earnings that require minimal ongoing effort once the initial work is done. This article presents 30 passive income ideas for 2023, helping you explore diverse avenues to grow your wealth.
1. Dividend Stocks
Investing in dividend-paying stocks allows you to earn a share of a company's profits regularly. Over time, this can lead to substantial wealth accumulation.
2. Real Estate Investments
Consider venturing into rental properties or real estate investment trusts (REITs) to generate rental income and potential property appreciation.
3. Peer-to-Peer Lending
Platforms like LendingClub enable you to earn interest by lending funds to individuals or small businesses.
4. Create an Online Course
Share your expertise by developing and selling online courses on platforms like Udemy or Teachable. Earnings come from course sales and enrollments.
5. Start a Blog
Monetize your blog through advertising, affiliate marketing, and sponsored posts. Building a loyal readership can lead to a steady stream of passive income.
6. Write an eBook
Publish your eBook on Amazon Kindle and earn royalties from each sale. Consider topics that resonate with your target audience.
7. YouTube Channel
Create a YouTube channel and generate income through ads, sponsorships, and merchandise sales. Regular content creation is essential.
8. Create an App
Develop a mobile app and earn money through app store sales, in-app purchases, and ads. Solve a problem or entertain to attract users.
9. Affiliate Marketing
Promote products or services through affiliate links on your website or social media. Earnings come from commissions on sales.
10. Dropshipping Business
Set up an e-commerce store and partner with suppliers to fulfill orders. Minimal inventory management is required.
11. Stock Photography
Sell your photos on stock photography websites like Shutterstock or Adobe Stock. High-quality and unique images can fetch a steady income.
12. License Your Music
If you're a musician, license your music for use in films, commercials, and other media. Royalties provide recurring income.
13. Automated Online Stores
Utilize automation tools to operate online stores with minimal intervention. Focus on marketing and scaling your business.
14. Create an Online Membership Site
Offer exclusive content or services to members for a monthly fee. Ensure that the value provided justifies the subscription cost.
15. Invest in a Business
Consider becoming a silent partner or investing in a promising startup. Your investment can yield dividends over time.
16. Buy a Vending Machine
Vending machines can provide a consistent source of passive income. Select high-traffic locations for optimal returns.
17. High-Yield Savings Account
Place your savings in a high-yield savings account to earn interest. Research and choose an account with competitive rates.
18. Invest in Cryptocurrency
Invest prudently in cryptocurrencies like Bitcoin and Ethereum, which have the potential for substantial returns.
19. Write for Revenue-Sharing Websites
Contribute articles to platforms like Medium, which share ad revenue with writers. Write on popular topics to maximize earnings.
20. License Your Artwork
If you're an artist, license your artwork for use in various products. Artistic creations can generate royalties.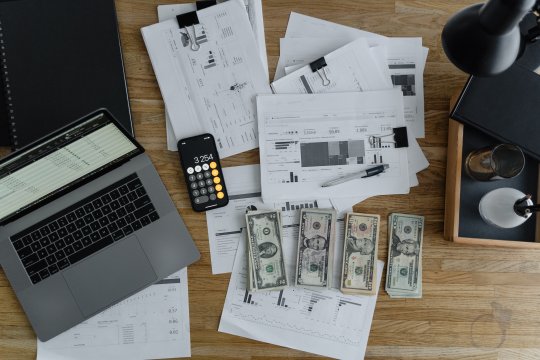 21. Create a Mobile Game
Develop a mobile game and earn money through in-app purchases and ads. Engaging gameplay and regular updates are key.
22. Create an Amazon FBA Business
Sell products on Amazon using their Fulfillment by Amazon (FBA) program. Amazon handles storage and shipping.
23. Purchase a Laundromat
Laundromats can provide a reliable source of passive income, especially in high-traffic areas.
24. Rent Out Your Space
Consider renting out a room on Airbnb or your parking space. Leverage unused assets for additional income.
25. Create a Podcast
Monetize your podcast through sponsorships, advertising, and merchandise sales. Content consistency is crucial.
26. Invest in Bonds
Government or corporate bonds can provide regular interest income. Diversify your investments for risk management.
27. License Your Photography
License your photos for use in advertising, magazines, and websites. Exceptional photography can fetch higher rates.
28. Create a Niche Website
Build a website around a specific niche and monetize it through ads and affiliate marketing. Optimize for search engines to attract organic traffic.
29. Develop a Mobile App
If you possess coding skills, develop a mobile app and earn from downloads, in-app purchases, and ads. Market research is vital.
30. Create an E-commerce Subscription Box
Curate and sell subscription boxes filled with niche products. Regular subscriptions provide a steady income stream.
These passive income ideas offer diverse paths to explore as you strive to build wealth in 2023. Remember that each approach requires some initial effort and, in some cases, significant capital investment. Select the methods that align with your interests, skills, and financial objectives. Diversifying your passive income sources can mitigate risk and enhance your potential for financial success.
In conclusion, building wealth through passive income is an achievable goal with dedication and sound decision-making. Implementing some of these ideas can set you on the path to financial independence and a more secure financial future.
Remember to adapt this content to your website's style and optimize it for SEO by conducting keyword research and ensuring on-page optimization.