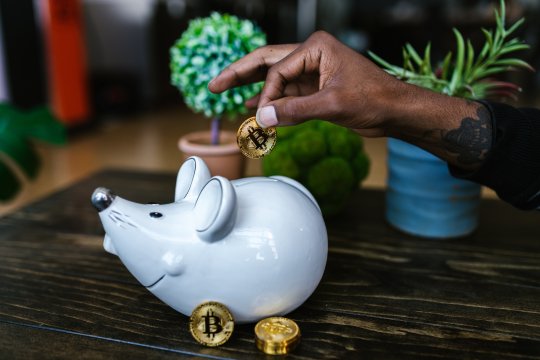 Cryptocurrency has become one of the hottest investment opportunities of the 21st century. With the potential for massive returns, it's no wonder that more and more people are looking to get in on the action. However, along with the promise of huge profits comes the need for responsible and secure cryptocurrency management. In this article, we will explore the strategies and techniques to hold cryptocurrency safely and maximize your earnings.
1. Understand the Basics:
Before diving into the world of cryptocurrency, it's crucial to understand the fundamentals. Start with the basics of blockchain technology, how cryptocurrencies work, and the different types of cryptocurrencies available. A solid foundation of knowledge will help you make informed decisions.
2. Choose the Right Wallet:
A cryptocurrency wallet is your digital vault for storing and managing your digital assets. There are several types of wallets, including hardware wallets, software wallets, and mobile wallets. Research and choose the one that aligns with your security preferences and accessibility needs.
3. Use Two-Factor Authentication (2FA):
Enhance the security of your cryptocurrency holdings by enabling two-factor authentication on your wallet and exchange accounts. 2FA adds an extra layer of protection, requiring you to provide a secondary code generated on your mobile device to access your accounts.
4. Diversify Your Portfolio:
While Bitcoin is the most well-known cryptocurrency, it's essential not to put all your eggs in one basket. Diversify your cryptocurrency holdings across different assets. This can help spread risk and increase your chances of earning substantial returns.
5. Stay Informed:
The cryptocurrency market is highly volatile and subject to rapid changes. Stay informed about the latest news, trends, and developments in the crypto world. Join online forums, follow crypto influencers on social media, and regularly check reliable news sources.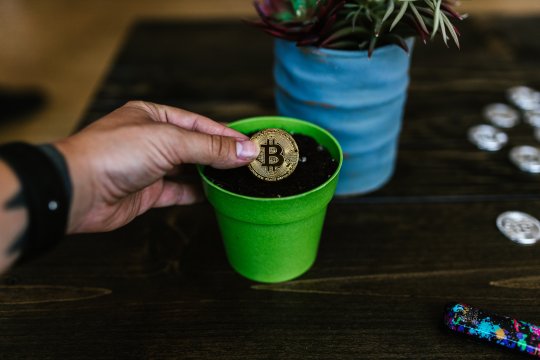 6. Avoid FOMO (Fear of Missing Out):
Crypto markets can be emotionally charged, with prices rising and falling dramatically. Avoid making impulsive decisions based on fear or greed. Stick to your investment strategy and resist the urge to chase quick profits.
7. Use Secure Exchanges:
When buying or trading cryptocurrencies, use reputable and secure cryptocurrency exchanges. Research their security measures, track record, and customer reviews before opening an account.
8. Implement Cold Storage:
Consider using cold storage solutions like hardware wallets or paper wallets for long-term storage of your cryptocurrencies. These offline options are less susceptible to hacking and online threats.
9. Keep Private Keys Secure:
Your private keys are the keys to your cryptocurrency holdings. Never share them with anyone and store them securely. Losing your private keys can result in the permanent loss of your assets.
10. Plan for Taxes:
Cryptocurrency investments can have tax implications. Be aware of tax laws in your jurisdiction and keep accurate records of your transactions. Consider consulting a tax professional for guidance.
11. Stay Patient and HODL:
The cryptocurrency market can be highly volatile, with prices experiencing both rapid rises and falls. Staying patient and "HODLing" (a crypto community term for holding onto your assets) during market fluctuations can be a winning strategy.
12. Consider Dollar-Cost Averaging (DCA):
Rather than trying to time the market, consider using a dollar-cost averaging strategy. Invest a fixed amount of money at regular intervals, regardless of market conditions. This can help reduce the impact of market volatility.
In conclusion, holding cryptocurrency safely and making substantial profits requires a combination of knowledge, security measures, and a disciplined approach. By following these tips and staying informed, you can navigate the exciting world of cryptocurrencies while minimizing risks and maximizing your potential for financial success.
Remember that the cryptocurrency market is dynamic, and it's essential to adapt and evolve your strategy over time. By doing so, you can increase your chances of achieving your financial goals while safeguarding your investments.