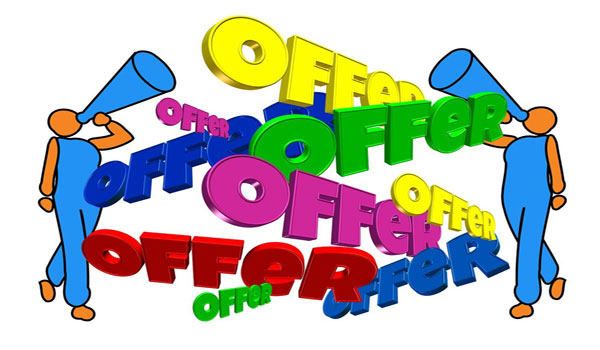 Consumers are necessary for your business to survive and thrive. You'd like to market your business in order to attract customers.
Previously, this meant choosing between a flyer, a brochure, a postcard, or a billboard in the local newspaper.
Your Google Business Profile (Google's term for your Google listing) is what enables your business to appear in Google Maps results, the local component of Google Search results, and also on the right-side Knowledge Panel in Search results when someone searches for your business name and location.
As Google improves its ability to tailor its results to the searcher's location, this free listing should be a priority. Every business, no matter how outdated your company or clients are, requires an internet presence.
Your website serves as the primary point of contact for current and prospective clients. Whether people discover you through social media or Google, they're going to want to visit your website since, like your Google listing, it helps advertise your business 24/7.
A strong business website is not only a promotional tool in and of itself—it tells the story of your business and what you offer, provides contact information, and reflects the personality and distinguishing characteristics of your brand—but it is also critical for measuring and improving the success of your other promotional tactics.
It is one thing for you to advertise your business; it is quite another for Google to do so. SEO may refer to a collection of strategies that are designed to align your business with Google's ranking algorithm.
However, because this algorithm has grown to incorporate machine learning and user behavior in order to produce the most accurate and high-quality results for searchers, optimizing for search engines is actually just optimizing for searchers—especially those looking for what you have to offer.
SEO is not a single strategy, but a collection of strategies that operate in concert to increase your rank.
Additionally, because Google gives exceptional location-based results, you have the same possibility as large businesses to rank on the first page of Google—without spending a dime! (With the exception of expenses associated with promoting an online site, of course)
A business's preferred promotional tool maybe a blog that exhibits its professionalism, approachability, and genuine desire to assist its audience. As a result, don't just publish articles—promote them! Through social media, email newsletters, or perhaps as downloadable guides to aid in lead generation.
Even better, if you give shareable content, your blog entries are likely to attract the attention of other reputable websites, which can mention and link to your site on their website or social media feeds, effectively promoting your business for you.
While SEO can assist you in reaching the top of search engine results pages, it is a long-term strategy that typically takes weeks, if not months, to see results.
Google Ads is the way to go if you're looking for more immediate exposure and have the finances. On program results pages, Google Ads adverts display directly above organic and native listings.
And, of the numerous search engines, Google is by far the most popular, not only because it accounts for the lion's share of program traffic, but also because of its high level of flexibility, ad creation possibilities, and exact performance metrics.
Consumers routinely consult online directories in order to identify and vet businesses that match their specific needs.
These are frequently popular, established websites with high domain authority, and as a result, it's not uncommon for your profile page or business name to appear on Google's front page via one of these domains.
Online listings are quick to create and can greatly increase your online visibility by marketing to nearby, high-intent visitors.
Smaller directory websites pool data from larger ones, which means that if you create listings on larger sites, you will very surely show them on smaller directories as well.
The following is a list of the most popular directories, to begin with. They are all free, but frequently have a paid option for additional functionality.
Creating an inventory is one thing; optimizing it is a very different story.
By thoroughly filling out all fields in your profiles, uploading photographs, and collecting reviews, you may increase the attractiveness of your business and improve your ranking in search results.
Additionally, it is vital to ensure that the collective knowledge of your listings corresponds to the collective knowledge on your website. Inconsistencies may cause Google to cast doubt on your credibility.
Finally, verify that your listing is visible and correct any errors that may arise as a result of auto-populated listings.
We've already discussed how to collect reviews, but they deserve their own section due to the crucial role of assessments for small and local enterprises.
Word of mouth is one of, if not the most successful means of promoting your business to the right people.
While testimonials on your own website are beneficial, reviews on reputable websites like Google, Facebook, and Yelp are much more beneficial.
Related: 4 Best Internet Businesses from Home You Can Start Right Now