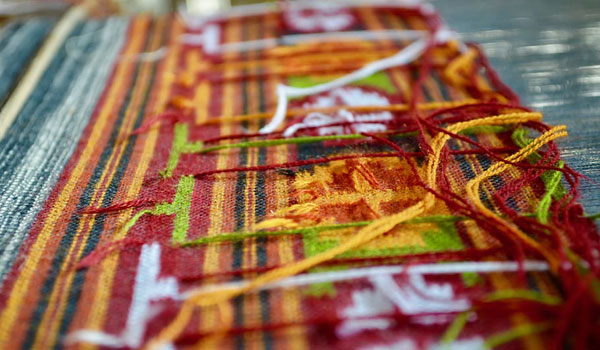 It is no exaggeration to say that the textile industry is one of Nigeria's fastest expanding and income-doubling industries. Everyone wears clothes. A lot of people sell clothes.
A lot of people are into tailoring and fashion, but just a few people sell fabrics and fabrics. Even fewer people sell good, attractive, and high-quality fabrics.
Based on my and others' experiences, I'll show you how to establish a fabric business here.
1. Familiarize yourself with fabrics and materials (First of Starting A Fabric Business)
To get confidence in the business, you must learn about the many types of textiles and materials so that you do not appear inexperienced to your consumers and lose business.
Understanding the differences in fabrics also aids you in avoiding wasting money by purchasing imitation materials. The following are the names of some fabrics: Plain and Patterned, Ankara, Lace, Chinos, Polish Cotton, Crepe, Scuba, Cashmere, Brocade, Linen, Vintage, Velvet, Check, Kampala, Guinea, Plain and Patterned, Ankara, Lace, Chinos, Polish Cotton, Crepe, Scuba, Cashmere, Brocade, Linen, Vintage, Velvet, Check, Kampala, Guinea,
2. Investigate the Fabric Industry.
According to statistics, only one out of every ten firms survives the first five years. The reason for this is that only a small percentage of people perform thorough studies on the type of business they want to establish, and even fewer conduct market assessments on the environment in which they want to do business.
Fabric sold in Ogbomoso is not the same as fabric sold in Lagos. In some sections of Ogbomoso, a cloth material worth $5,000 is difficult to sell.
In Lagos, the same clothing material might sell for as much as 20,000 dollars. If you don't grasp these and other concepts, you'll end up purchasing materials that no one will buy.
3. Know who you're trying to reach.
Selling the appropriate goods to the wrong people is one of the things that might stymie sales success. This is something that a lot of people do. In the corporate world, it's an unforgivable sin. You'll be irritated by it.
If you're devout, you might find yourself praying against the witches in your community, accusing them of being to blame for the lack of sales.
Tailors, event planners, fashionistas, churches, choirs, and other fabric sellers are among your target audience. When you know where your market is, selling becomes a lot easier.
4. Come up with a business plan
5. File a business registration with the Corporate Affairs Commission (CAC)
This will go a long way toward establishing your company and earning your clients' trust. It will formalize and legalize your company. Not only that, but CAC allows you to protect your company's name. You'll also have an easier time obtaining grants or loans from institutions or investors.
The good news is that it is not prohibitively expensive. It'll only set you back $15,000, and you'll be able to register it yourself. However, if you don't have the time or require professional assistance, there is a person listed below that you can rely on to assist you.
6. Learn how to be an entrepreneur
This is why having skills is more important than obtaining capital. When I first started, I made a mistake. I lost a lot of customers and was scammed out of $50,000 in the business, which almost brought me to my knees.
I was on the point of closing the company twice. I shut down the company more than once. I could have avoided countless losses if I had learned some basic entrepreneurial skills. All thanks to Manicleworld, who helped me preserve my company by teaching me the fundamentals.
As a result, I strongly encourage you to study the definition of entrepreneurship as well as the skills and processes involved. It will be quite beneficial to you.
7. Establish the company
Begin by giving your new fabric company a name. Here's how to get started. You can find a name in one of two ways: either by inventing one that doesn't exist and isn't related to fabrics or fashion, or by searching for a well-known name to increase your web presence.
The next step is to create a brand for your company. Now, branding is more than just a logo and a color scheme. There's more. Your company will have a face, experience, and a signature that sets it apart from the competition.
I recommend that you use professionals to handle your branding. My branding, among other things, was handled by a business strategist, whose contact information is listed below.
Related: Starting A Bootcamp Business in 2022
8. Be familiar with your marketing strategy
I'll show you some of the most effective strategies for promoting your materials. Instagram is an excellent store. Another option is Google My Business. Facebook, WhatsApp, and door-to-door sales, on the other hand, are excellent techniques.
You will have a seamless transaction if you are able to properly set up and publicize these social media channels. And if you're not a big fan of social media or don't know where to start with the advertisement, don't worry.
Many people shudder at the thought of developing a business strategy. What they don't realize is that a business plan benefits you more than the individual who is informing you about it.
A business plan provides you with a great deal of clarity about the company's future and prospects. Second, it allows you to seek sponsorship from investors. No investor will invest in your company unless they examine your business plan and understand your financial situation.